Trevira CS – Flame Retardant Fabrics
Comfort and safety, the two most important requirements in home textiles, were first successfully combined in 1980 with the creation of flame retardant Trevira fibers and yarns .
Textiles made with these fibers and yarns are marked with the  Trevira CS trademark and are permanently flame retardant.
Differently from  fabrics that receive a surface treatment at a later stage, Trevira CS textiles offer long-term safety and security.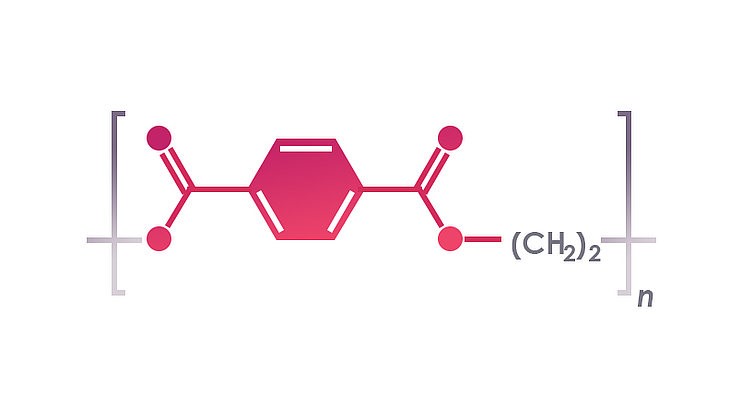 Flame retardant at fiber level
This small but decisive difference is due to the chemical structure of the polyester fiber. The flame retardant properties are firmly anchored in the fiber in the form of a comonomer – an organophosphorus compound.  As a result, they remain unaffected by external influences.
A lifetime of functionality
Fibers with an additional flame protection finish (left) can lose this protection after  wearing, ageing or frequent washing.
Flame retardant Trevira fibers (left) are inherently flame retardant. This means that  the  materials made with these fibers and filament yarns are likewise permanently flame retardant.
This is also important from an ecological point of view. In addition, the materials in   Trevira CS do not require further fire-fighting treatments that are harmful to the environment such as those required by normally combustible materials. Flame retardant Trevira fibers and filaments are also certified STANDARD 100 by OEKO-TEX®, emitting very low levels of toxic fumes in case of fire. This is particularly important because the danger of suffocation from smoke fumes is greater than the risk of injury from flames.
Trevira CS textiles guarantee tested quality.  This consist of fireproof fibers and yarns made by Trevira and its partners in the spinning and finishing phases. It is understood that Trevira maintains a close monitoring of the guidelines for the protection of the brand.
PUGI RG was probably the first company in ITALY to develop articles in TREVIRA CS since 1980
We are currently TREVIRA CS GOLD MEMBER
The use of  yarns and raw materials that are  intrinsically fire retardant TREVIRA CS, allows us to create fabrics that can pass the most important fire tests without further treatments!
Our flame retardant polyester products in TREVIRA CS are MED certified for the naval use and transport sectors, also certified for the curtain wall, sound- absorbing and padded panels , with the most important European and world regulations
From Yarn to fabric
Trevira CS Fabrics
Pugi RG fabrics made with Trevira CS yarns have intrinsic flame retardant properties in the fiber, this means that the flame retardant properties are put  directly into the polymer, without the need for subsequent treatments.
The fire proof properties are not lost or reduced  after washing and  after the normal use in the furniture sector.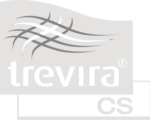 From Yarn to fabric
Trevira CS eco Fabrics.
PUGI RG fabrics, produced with Trevira CS eco yarns, are made starting from a polymer coming from recycled PET bottles
Trevira uses  eco- friendly processes in the production of recycled PET. At the end of the fiber extrusion process, the characteristics of fire behavior and resistance to abrasion and pilling are maintained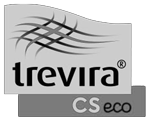 From Yarn to fabric
Trevira CS Bioactive Fabrics
PUGI RG Trevira CS Bioactive fabrics have a dual function, satisfying in equal measure the requirements of preventive fire safety and greater hygiene.
In Trevira CS Bioactive, the fire retardant property of Trevira CS is combined with an addition antimicrobial property.
Trevica CS Bioactive contains a silver-based antimicrobial agent that is firmly anchored in the polymer fiber. This additive has a permanent antimicrobial effect that remains unaffected even after frequent washing or wear.
The antimicrobial additive does not migrate out of the fibers and the antimicrobial function is concentrated in keeping the surface of the fibers clean.
Consequently, Trevira Cs Bioactive is also respectful of the skin and the environment